Hello! I'm Heidi, a qualified tourist guides and language coach. 
Over the last 15 years, I have helped dozens of expats like you speak our language with more confidence, understand why we are so weird, and find your way around Copenhagen like a Dane through language coaching, culture lectures and guided tours in and around Copenhagen.
Check out below how you too can feel more at home in Denmark and Copenhagen.
I look forward to helping you, too!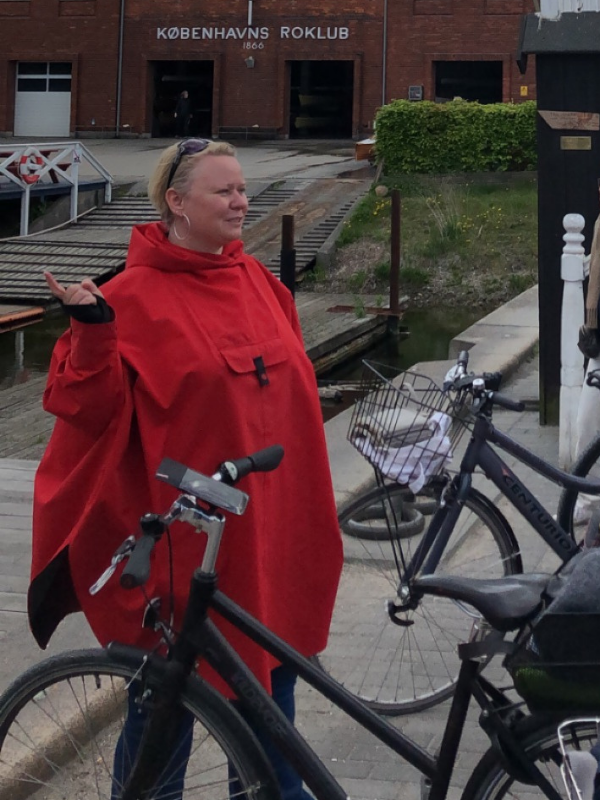 Language
Let's be frank – learning Danish is a bit boring, right? Weird pronunciation, strange letters, everyone making fun of you accent – honestly, it's a bit hard to keep the motivation, isn't it?
Well, the good news is that it doesn't have to be like. What if you could learn Danish while watching TV shows or listening to music or even wandering around Copenhagen getting to know the city?
If you want to have fun while learning Danish, and get more insights into Denmark and the Danes, then Danish Made Simple is for you.
Get in touch to learn more!
Culture
So how much cake have you been eating since moving to Denmark?
Have you gotten used to waiting for green – even when there's not a car in sight?
Do you find yourself saying that there's no such thing as bad weather, only wrong clothes?
And what's up with all those meetings!!!
If you want to better understand why the Danes are so weird and how to be weird with us, then Danish Culture Made Simple is for you.
Get in touch to learn more!
History
Get to know Copenhagen and its surrounding areas through walking and bike tours that will not only introduce you to Copenhagen's many districts, suburbs and famous sights but also give you insights into Denmark, the Danes, our history and contemporary society.
Whether you're new to the city or have been here for a while, there's still something to explore, on foot or by bike – and of course in all kinds of weather! 
Explore the city centre with all it's squares, palaces and bridges; become familiar with the 'bros', the 'bys' and the 'bergs' and bike the suburbs like a real Dane
Get in touch to learn more!